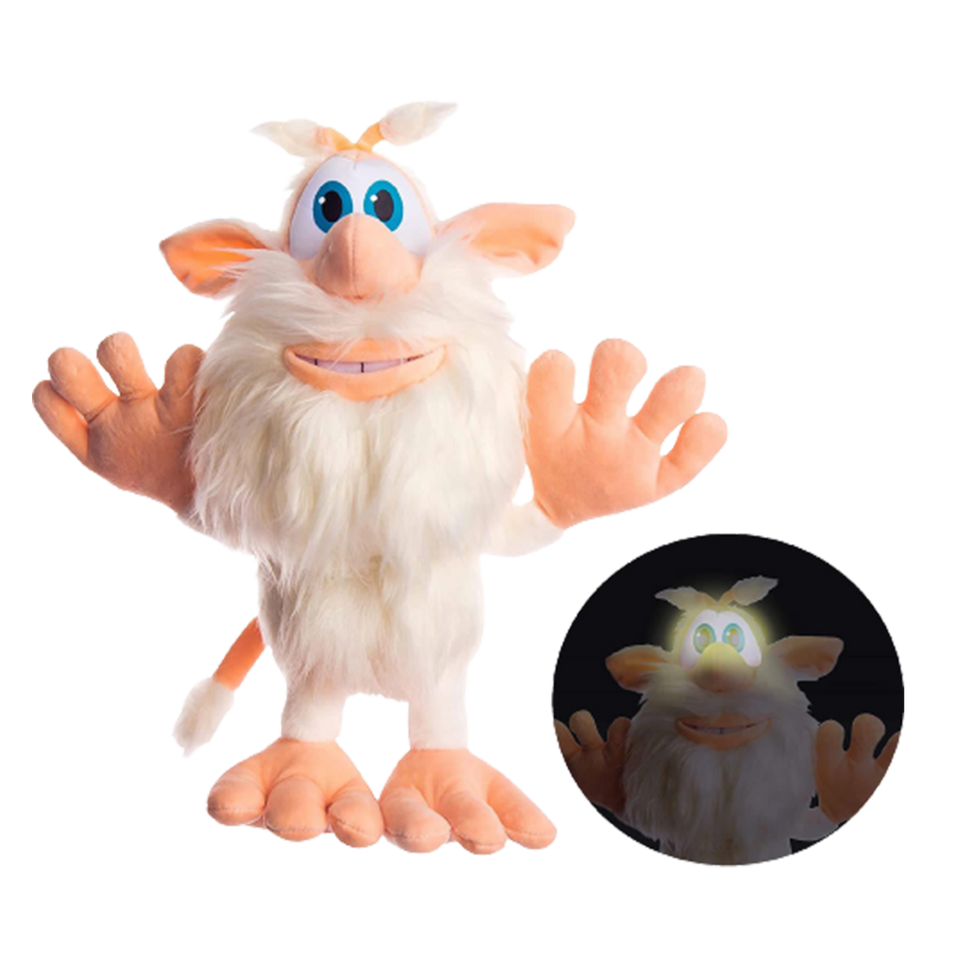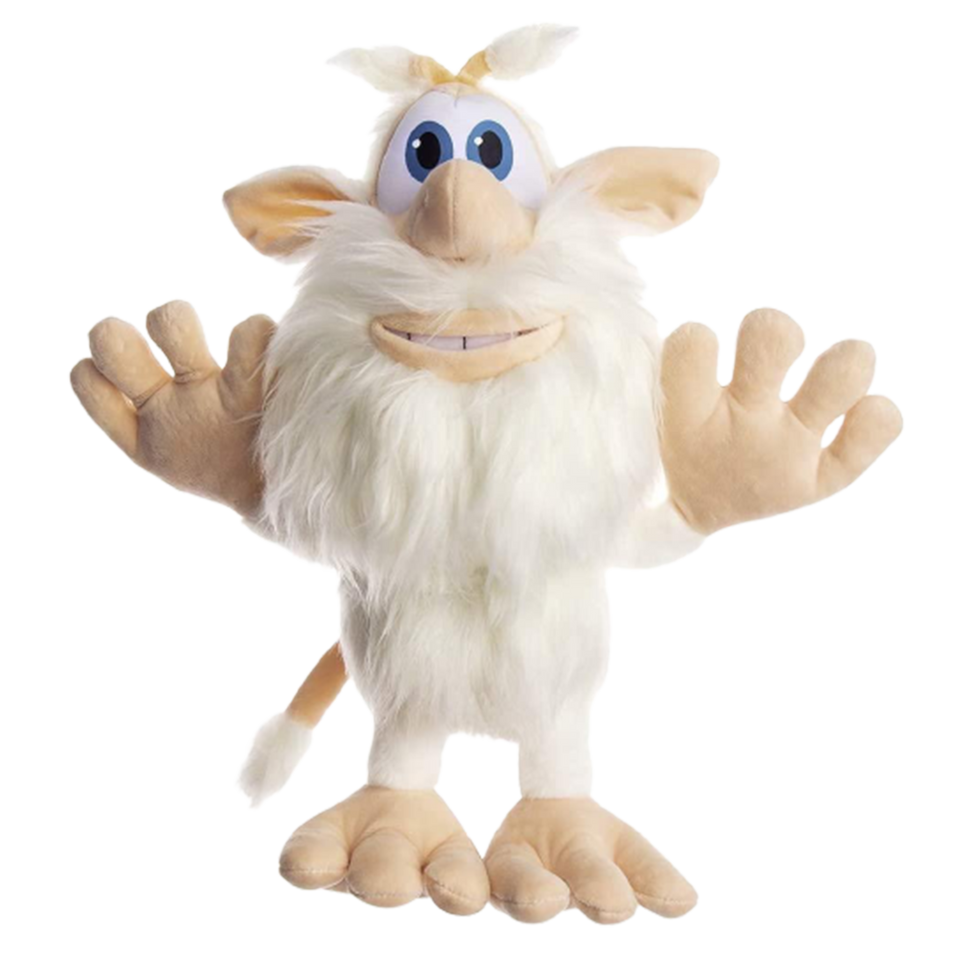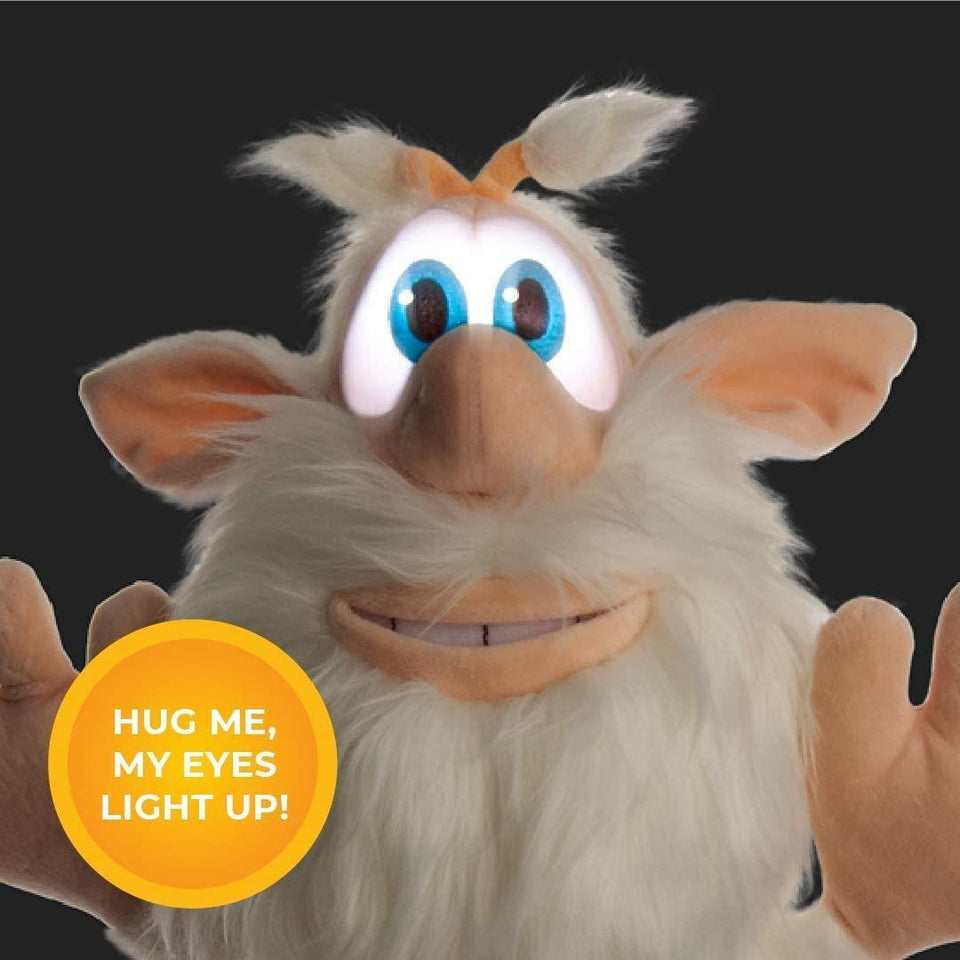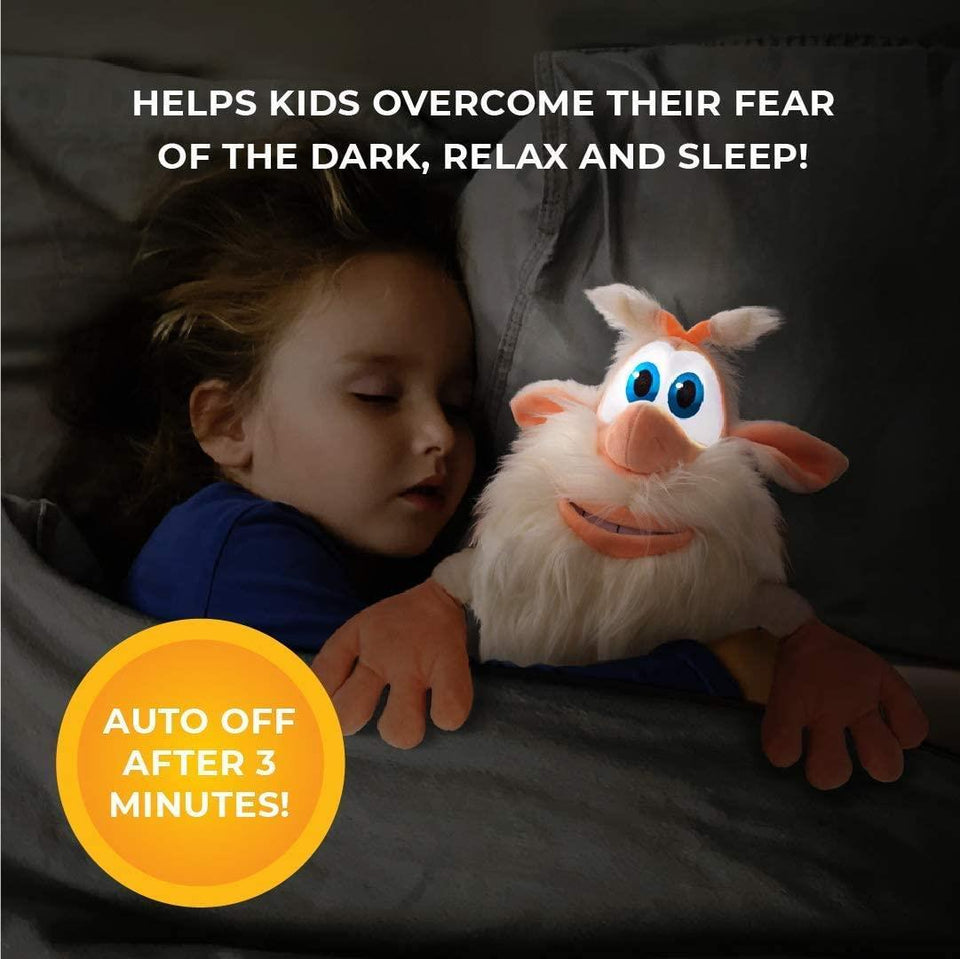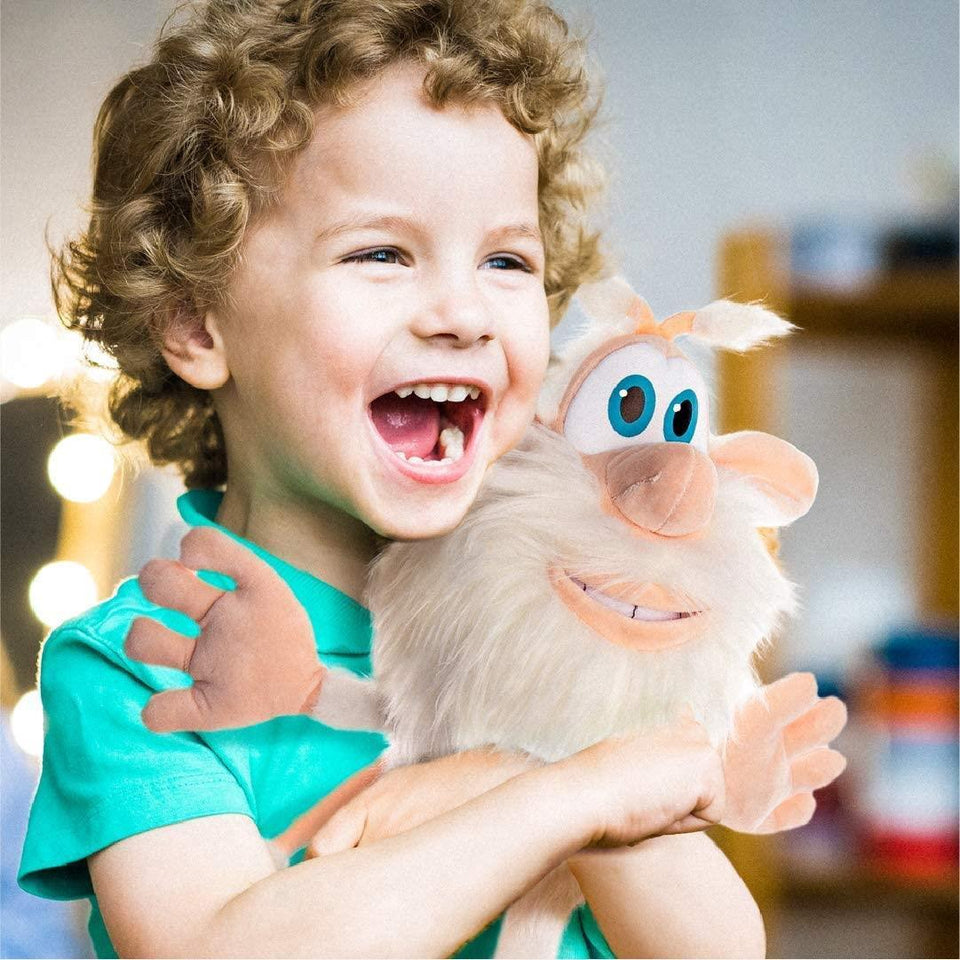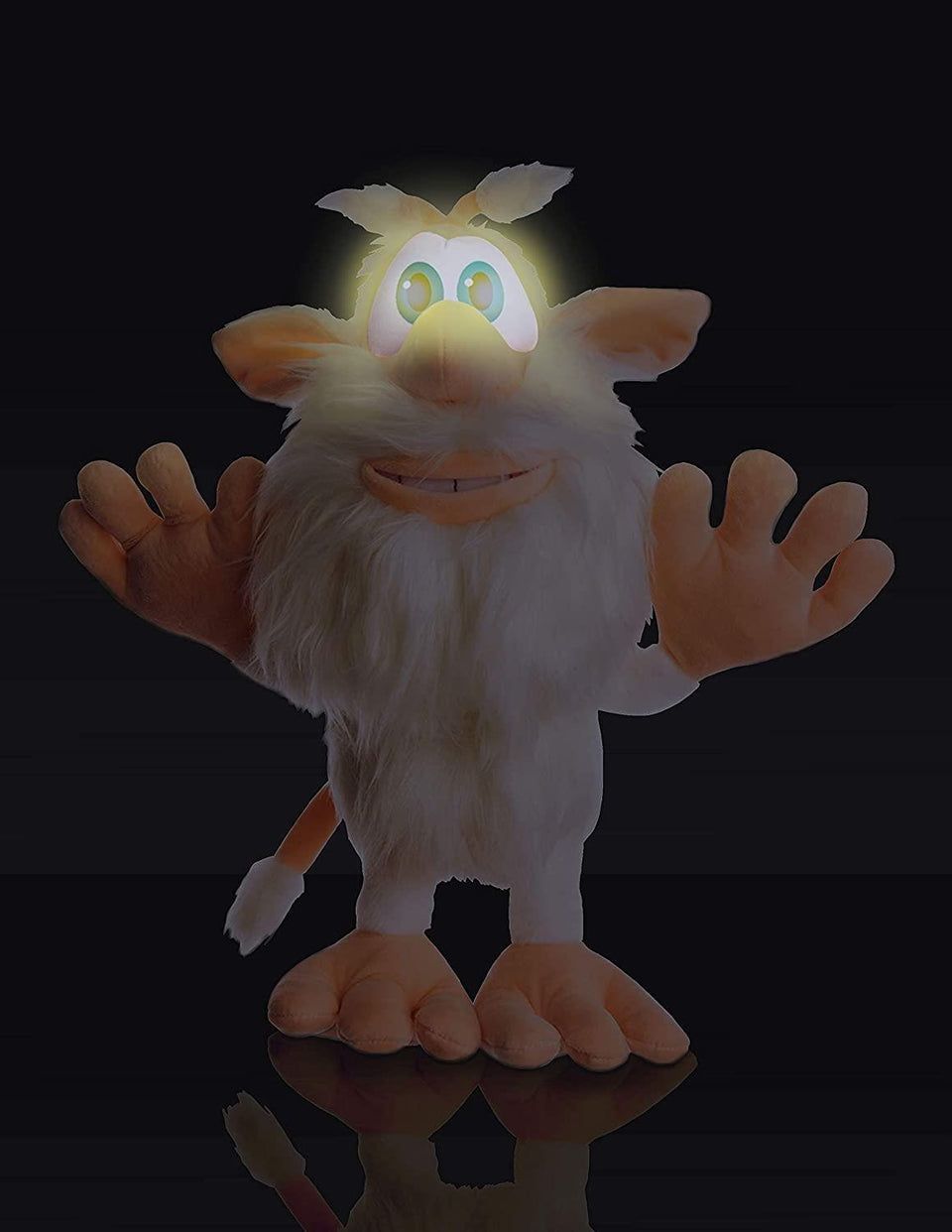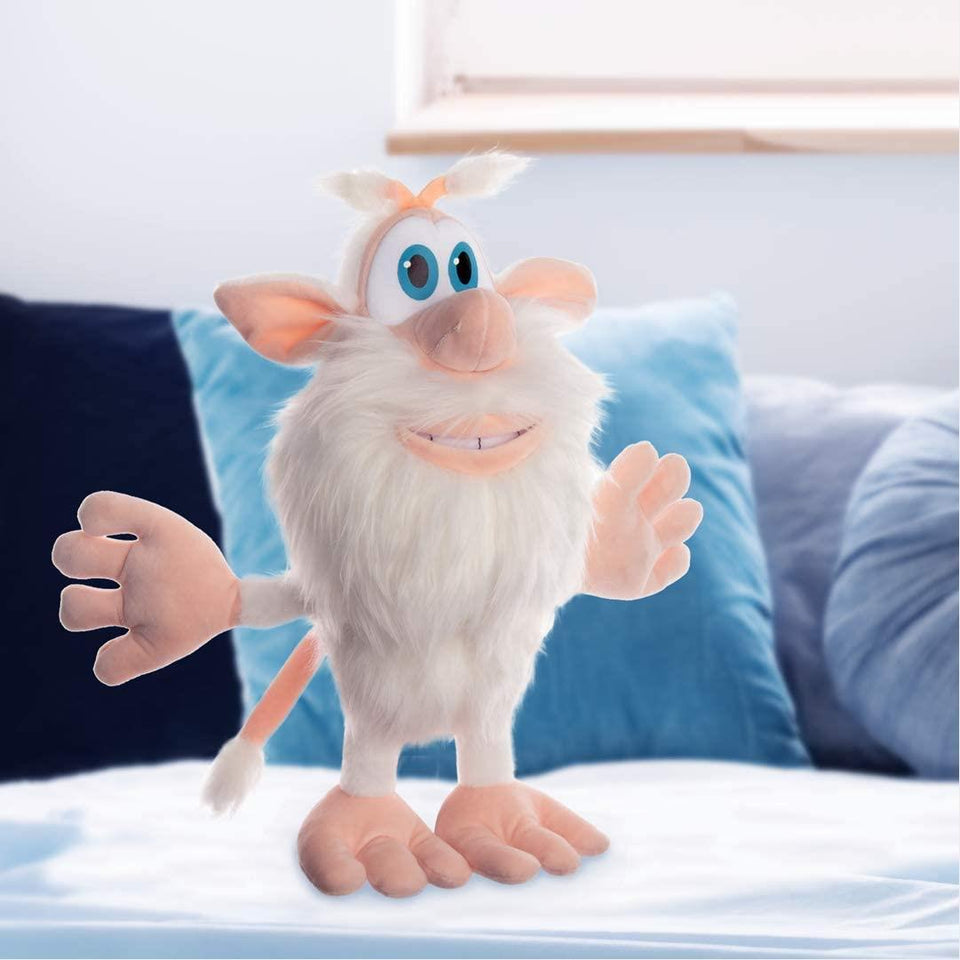 Booba Hobgoblin Plush Doll Night Light Cartoon Huggable Toy
SK-007G6T-001
by Nightbuddies
Description:

From the beloved hit cartoon, Booba is a funny curious little character who is fascinated by the world around him. Join Booba as he explores and discovers new wonders every day! 
Based on a non-dialogue animated family show, Nightbuddies Booba is the perfect companion and bedtime buddy for kids! Just give him a hug and his eyes light up! Nightbuddies Booba helps kids confidently overcome their fear of the dark, relax and fall asleep quickly with Booba as their trusted companion! Just give him a Hug and his eyes will light up. After 3 minutes, his lights will safely turn off.


Features:

Just like the cartoon, Booba is an instant friend for life! A trusted friend who will share in everyday discoveries and can be counted on for sleep time, traveling, playtime and comfort!

Kids will love to hug, snuggle and sleep with Nighbuddies Booba! Soft and cuddly with plush faux-fur. Safety tested and spot-clean surface.
Booba Doll is approx. 12" tall.
Specifications:

Manufacturer: Nightbuddies
Model: Booba Hobgoblin Plush Doll
MPN: BOOBA-1, BOOBA1
UPC: 655360197251
EAN: 8600054234462