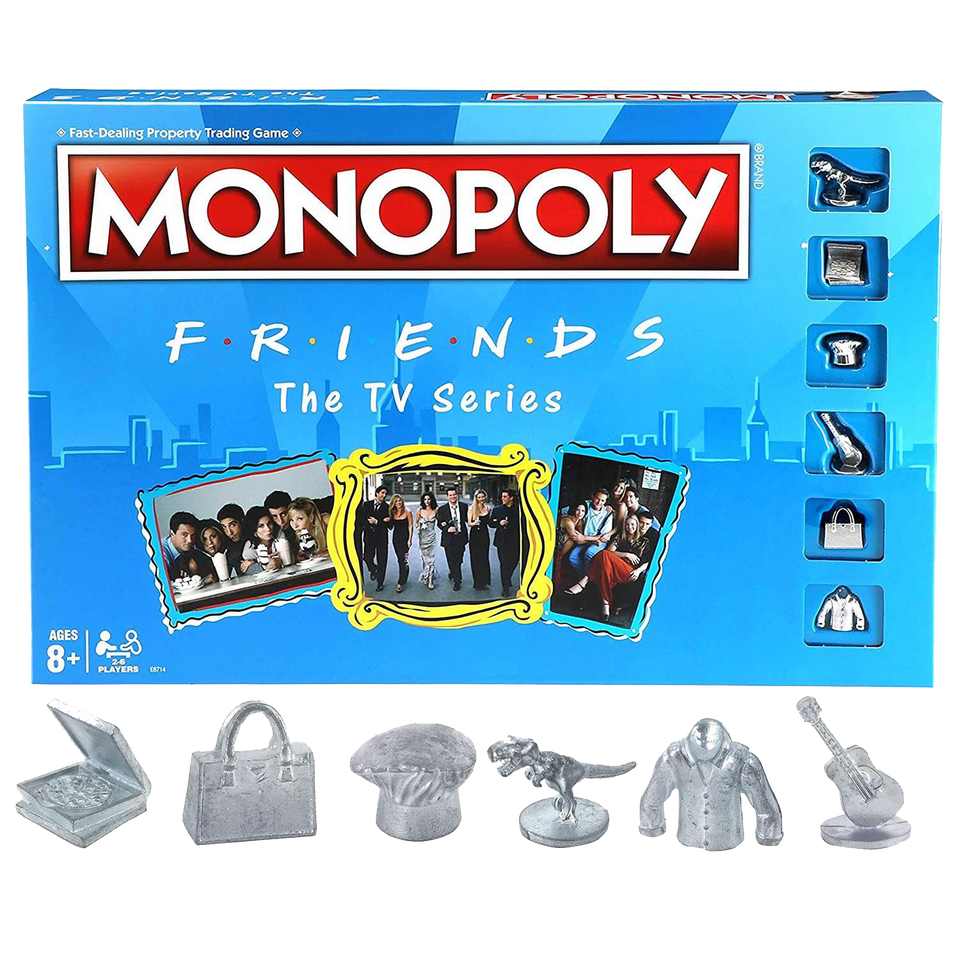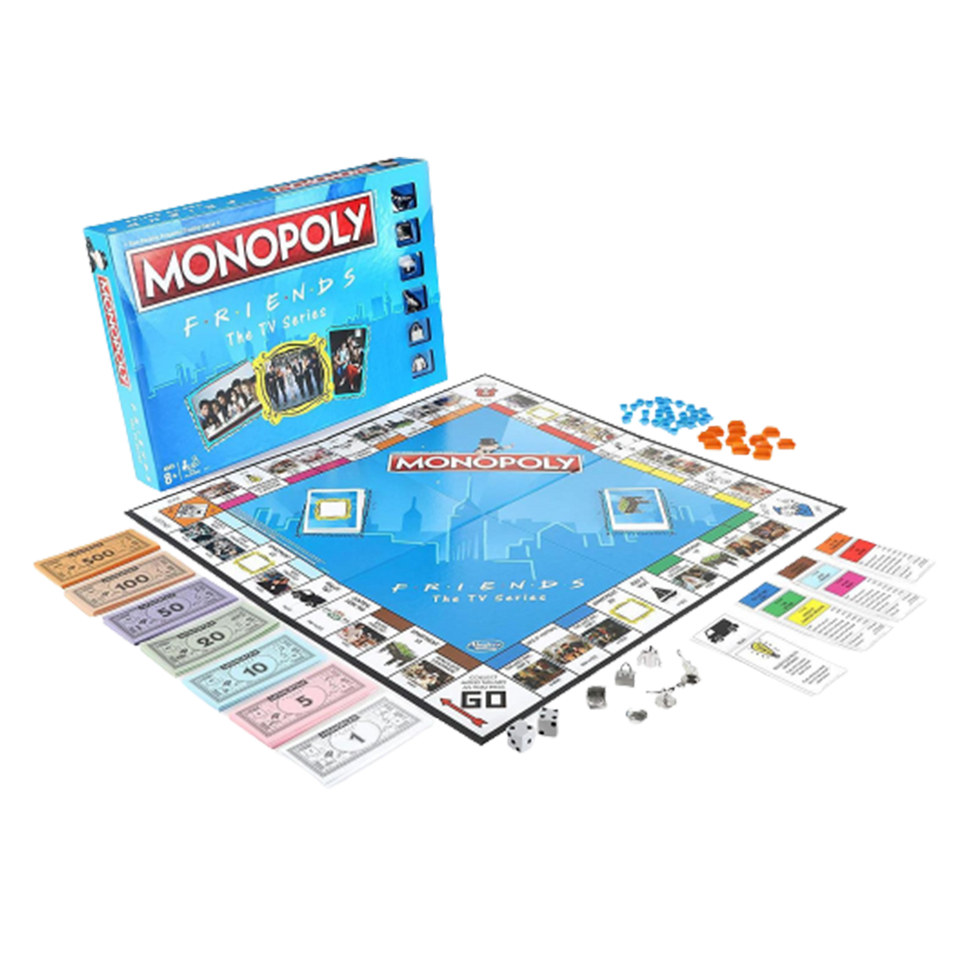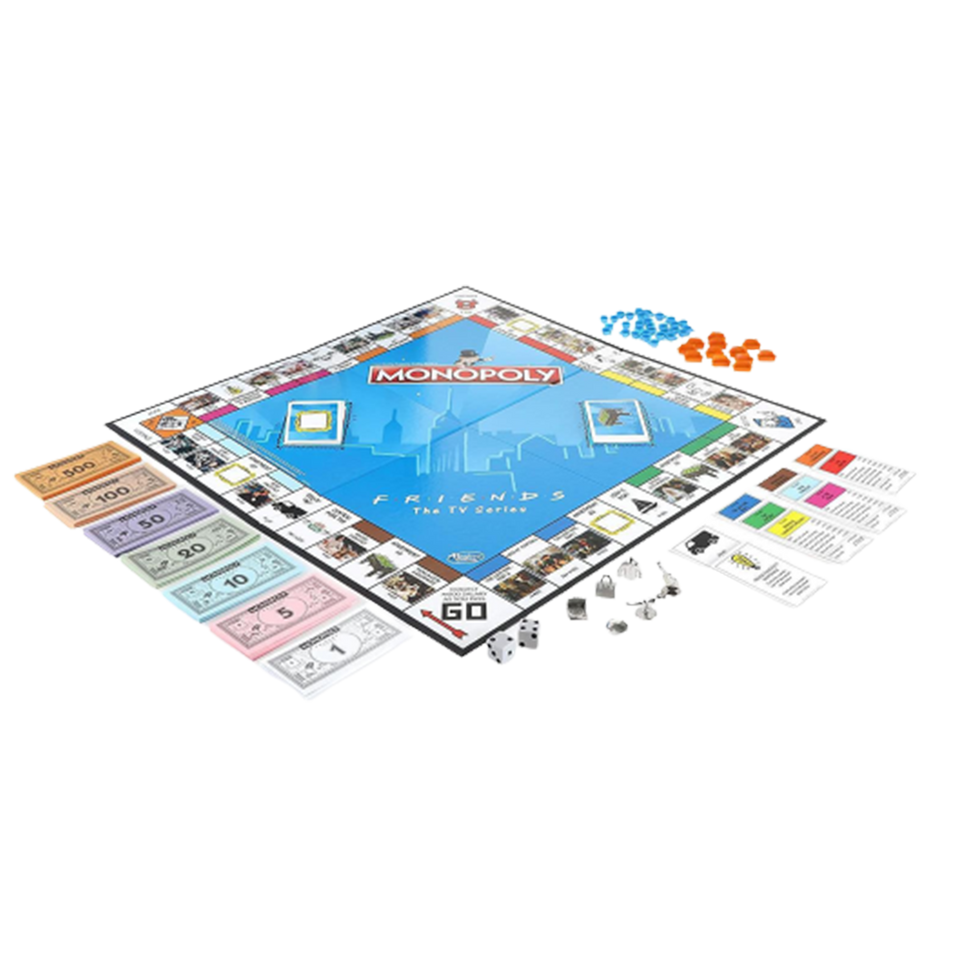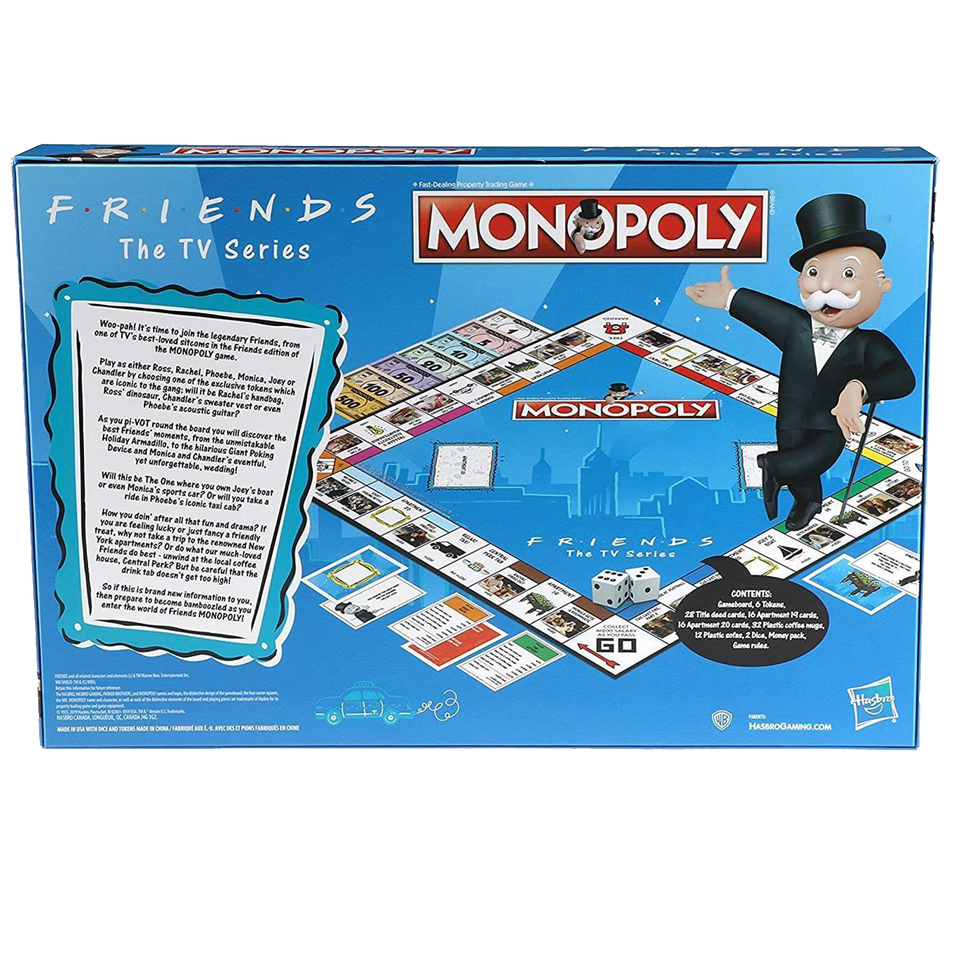 Monopoly Friends TV Series Edition Ross Rachel Phoebe Monica Joey Chandler Game
SK-007G9J-001
by Hasbro
Description:

Pivot! Pivot! And get ready for loads of fun with this Monopoly: Friends the TV Series Edition board game featuring places, characters, and phrases inspired by the legendary television series. Move around the board as Ross, Rachel, Phoebe, Monica, Joey, or Chandler, and discover iconic Friends moments such as the hilarious Giant Poking Device or Monica and Chandler's wedding. Chance and Community Chest cards are called Apartment 19 and Apartment 20 cards, houses are now coffee mugs, and hotels are sofas. What a great way to buy, sell, dream, and scheme to own it all! Friends and all related characters and elements Copyright & Trademark Warner Bros. Entertainment
INSPIRED BY FRIENDS TV SERIES: Players can buy, sell, trade, and scheme to win it all with this Monopoly game inspired by some favorite Friends television series moments.
FUNNY FRIENDS MOMENTS: Woo-pah! Love the Friends TV series? Get ready for Monopoly gameplay featuring memorable situations and locations from the legendary Friends sitcom.
ICONIC CHARACTER TOKENS: Move around the game board using one of the exclusive tokens iconic to the gang: A handbag, a dinosaur, a sweater vest, a pizza, a chef's hat, or an acoustic guitar.
GAMEBOARD INSPIRED BY FRIENDS TV SERIES: Gameboard spaces feature scenes and themes Friends fans will recognize including Relaxi Taxi, All the Candy, Ross' Teeth, and Holiday Armadillo.
FOR FRIENDS FANS: This edition of the Monopoly game is a great gift idea for Friends TV Series fans as well as Monopoly fans.
Specifications:
Manufacturer: Hasbro
Model: Monopoly Friends TV Series Edition
MPN: E8714095
UPC: 630509910717
EAN: 0630509910717