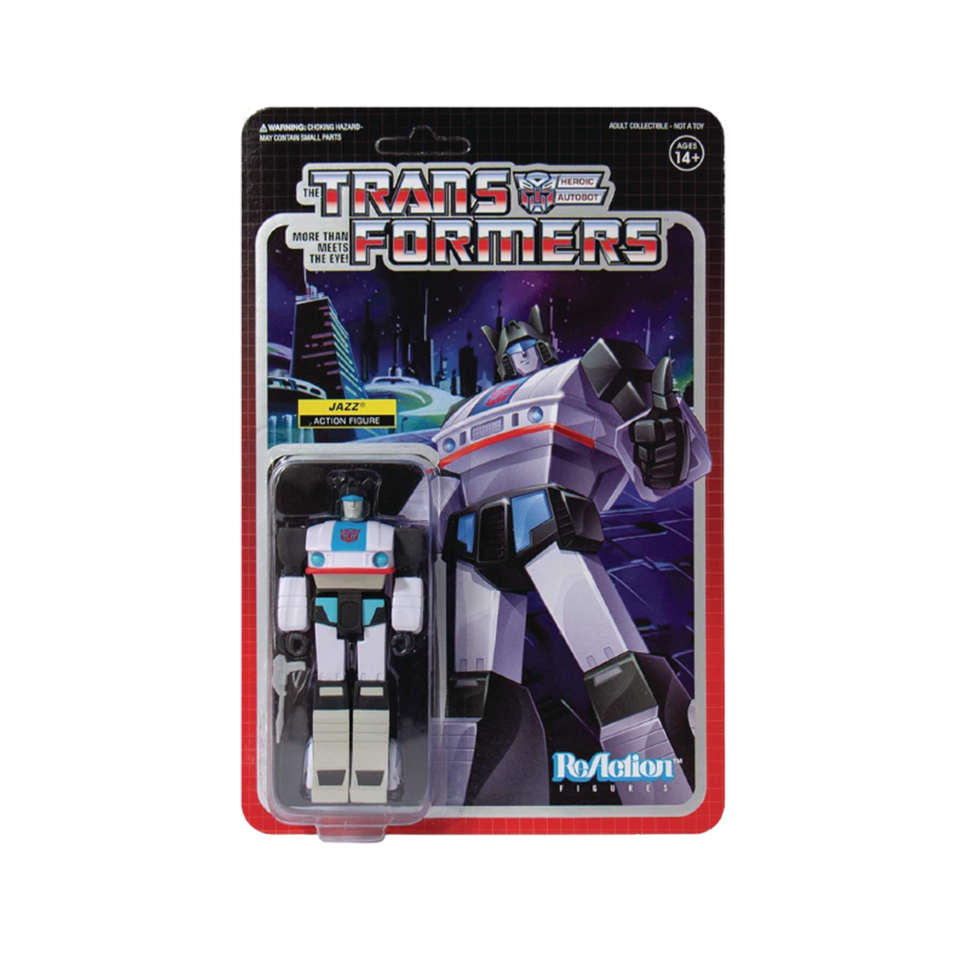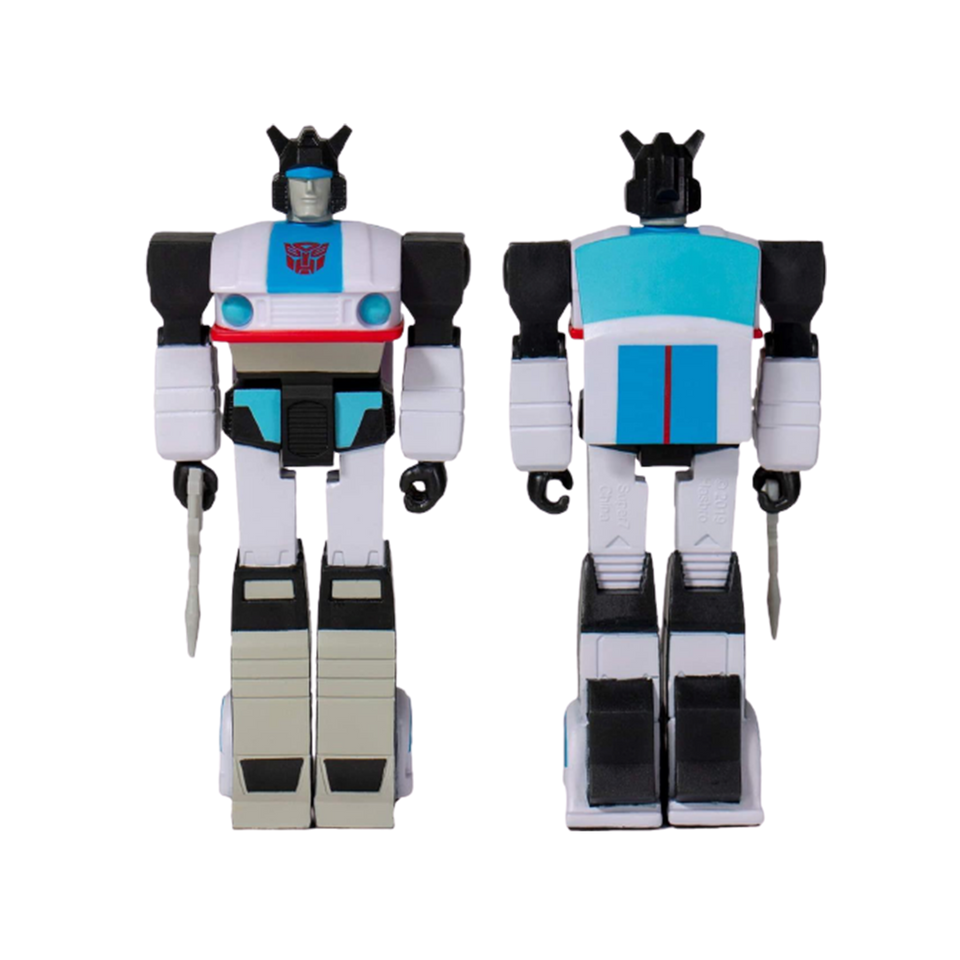 Transformers Jazz Reaction Figure - Articulated (Retro)
SK-007FGM-001
by Super 7
Description:

The Transformers Jazz 3 3/4-Inch ReAction Figure and all of the first wave! These plastic action figures are styled to look like classic toys of decades gone by with colorful details that remind you of the figures you may have had as a kid - or always wanted! Modeled after the Sunbow, Marvel, and Hasbro offerings from the 1980s these are sure to be a hit on Cybertron, Moonbase 2, and even on Earth! Collect them all. 
Packaged on a card back featuring brand new retro-style art.


Features:
The Transformers join the ReAction retro figure line.
Based on the classic G1 animation.
The figure stands 3 3/4" tall.
Features 5 points of articulation.
Specifications:

Manufacturer: Super 7
Model: Transformers Jazz Reaction Figure
MPN: RE-TRANW01-JAZ-, RETRANW01JAZ
UPC: 840049800410
EAN: 0840049800410