Get 5% Off Your First Order. Use Code BUYNOW at Checkout!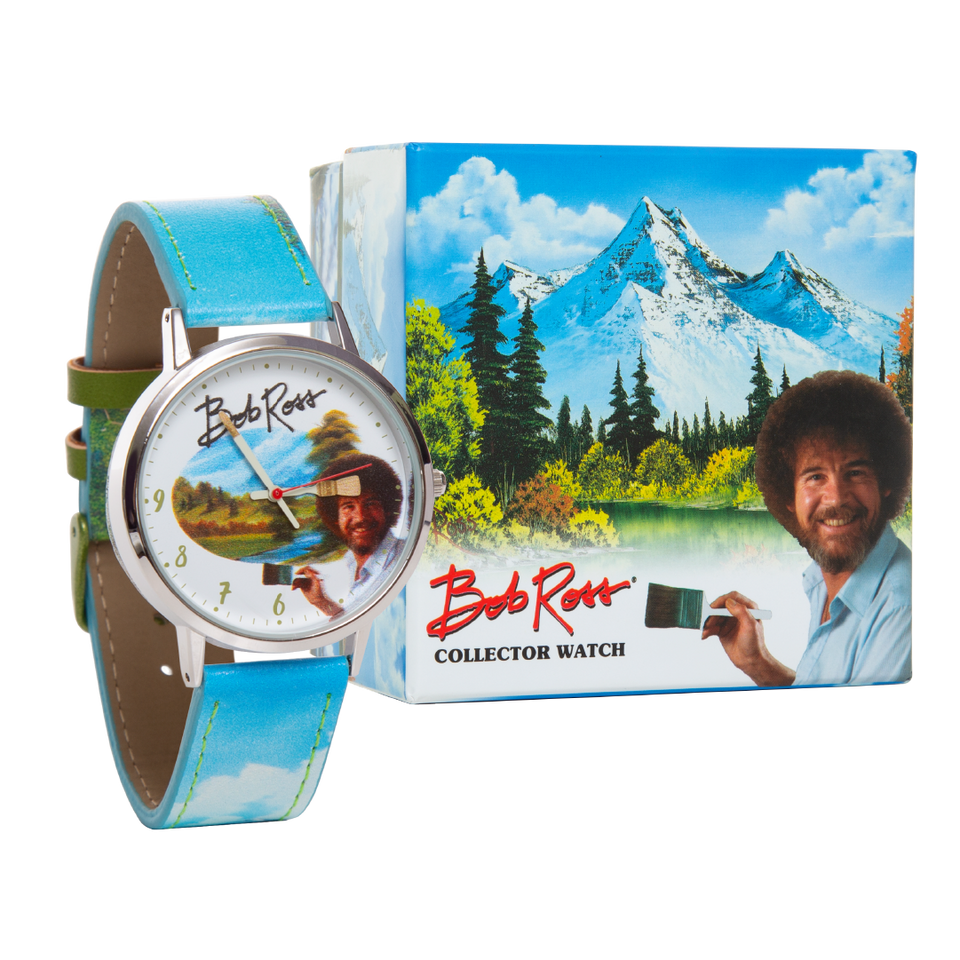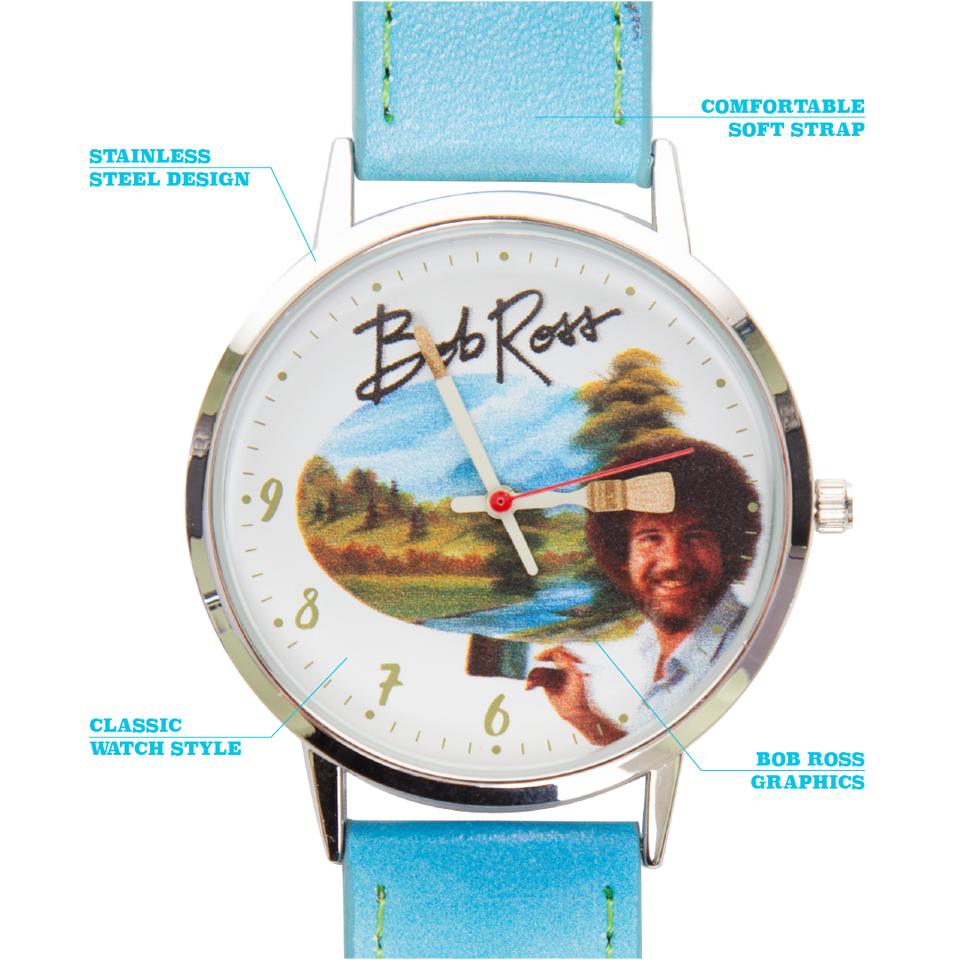 Bob Ross Watch
Description:
Celebrate your love for Bob Ross with this timeless and uniquely designed exclusive Bob Ross watch showcasing authentic Bob Ross artwork. This watch makes a great gift for any Bob Ross fan from kids to adult, or any occasion including Birthdays and Christmas. Or for the Bob Ross fan in you! The Bob Ross Watch comes in an exclusively designed box, complete with one of Bob's cool quotes!
Features:
BOB ROSS COLLECTOR WATCH - Now you can own your very own collectors watch featuring beloved painter and television personality, Bob Ross! This unique watch captures the essence of Bob Ross' work on the watch bands, paintbrush watch hands and Bob Ross himself, painting "Happy Little Trees".

MADE FROM HIGH-QUALITY MATERIALS - Classic hand watch styled watch with a stainless Steel Watch Face and Buckle. Features an adjustable strap that fits wrists from 7 inches up to 9 inches. Includes mercury-free battery. Straps are made of soft silicone rubber for comfort and durability. Straps are made of soft silicone rubber for comfort and durability.

OFFICIAL BOB ROSS WATCH - This watch has captured all the creativity of Bob Ross and put it into a classic timepiece! Ross believed anyone could paint and set out to teach everyone through his show "The Joy of Painting". His soothing and optimistic style gained a huge following making him one of America's most recognized artists.

THE PERFECT BOB ROSS FAN GIFT - The Bob Ross Collector watch comes an easy-to-open display box featuring Bob's infamous art and the quote, "No Mistakes. Just Happy Accidents". Ready to give as a gift with the official Bob Ross theme and timeless style!

BOB ROSS WATCH FEATURES - This gorgeous watch is crafted with a quality stainless steel case and glass cover. Soft leather-like straps and metallic green metal buckle that make it easy to put on and take off. Classic watch style featuring paintbrush long and short hand plus second hand. Not suitable for swimming.

LIMITED EDITION COLLECTORS ITEM - Bob Ross is a legend of Pop Culture! With a fan base that spans decades, this iconic artist and TV personality showed the world of the joy of painting! Ross still inspires people today, "We don't make mistakes, we have happy accidents."

Specifications:
Watch measures approximately 9.6" long
Box measures 4"x4"x2.75"

Testimonials
SEE WHAT OUR CUSTOMERS THINK.
"Archie's Toys carries some of the best toys available. Their toys are simple but still fun for kids, and they are always well made and high quality. I'm very pleased with this toy and would recommend it to anyone with a little one that likes to bang on things."
by Roger M.
"I will ALWAYS recommend Archie's Toys! I've been shopping there since my son was a baby and I love all the toys we've gotten from there. With the pandemic, we've been at home a lot more lately. We've placed a few orders in the last few weeks and they've all been delivered the next day. I'm super impressed with this company!"
by Arielle B.
"I can not stop raving about Archie's Toys! I placed an order on a Wednesday for multiple items which included puzzles and received the order 2 days later! The entire experience was wonderful from the online tool navigation, checkout and receiving of the items. I am a repeat customer for sure!"
by Remy R.