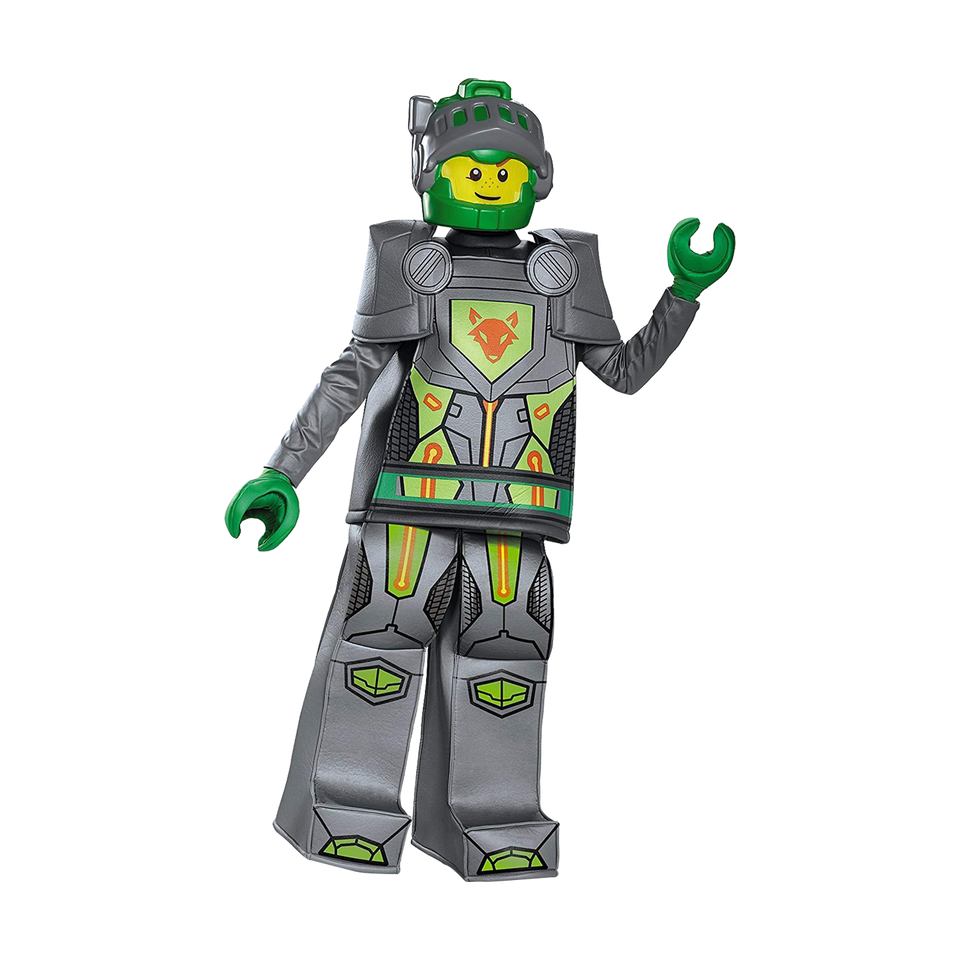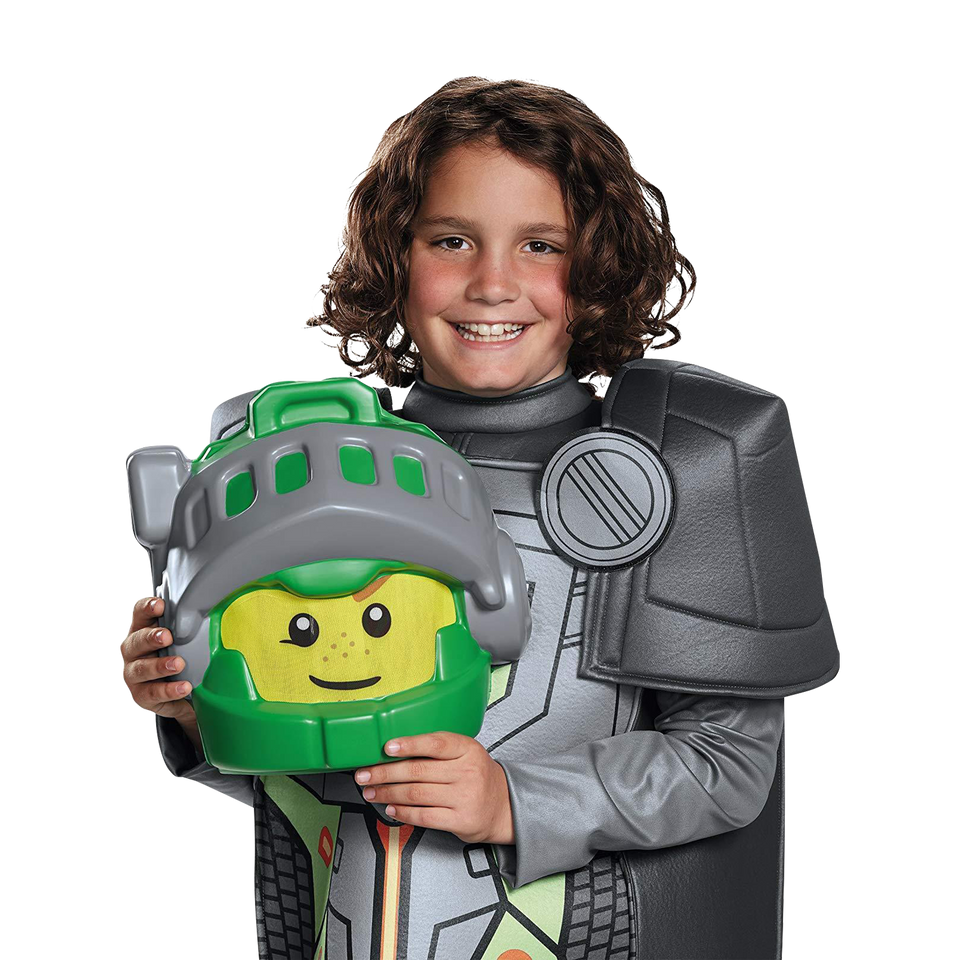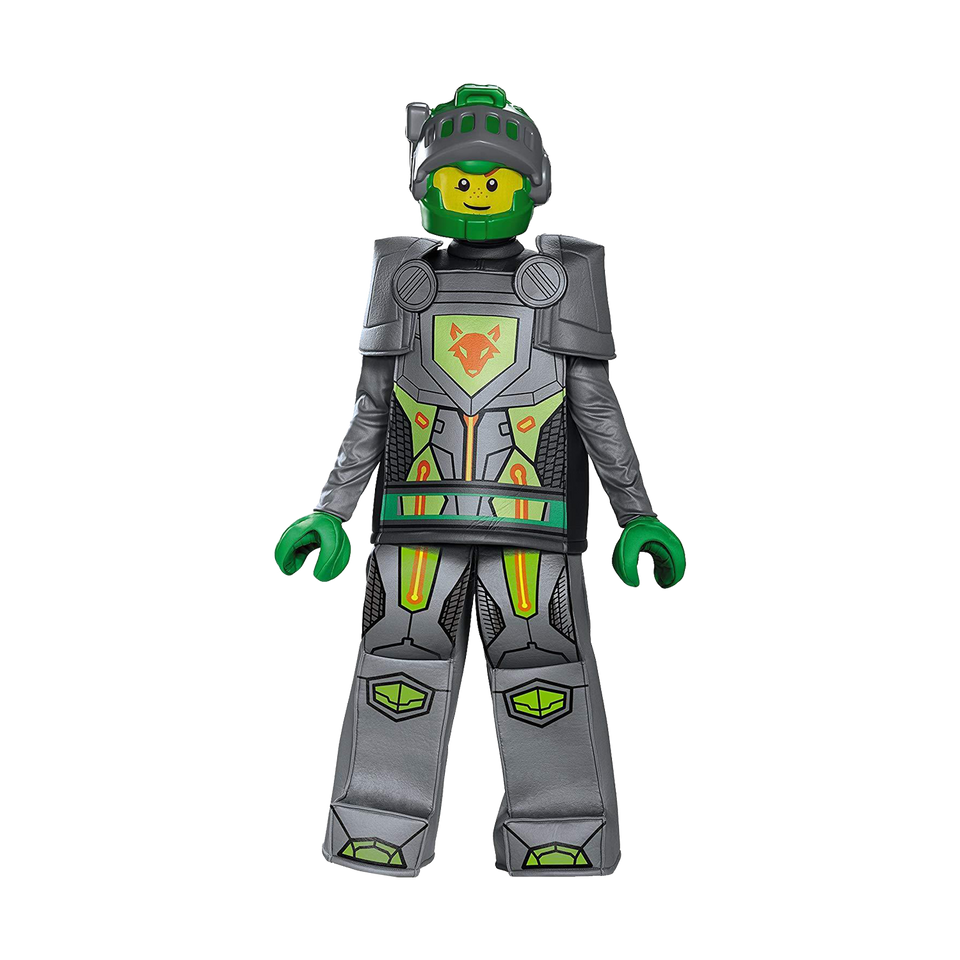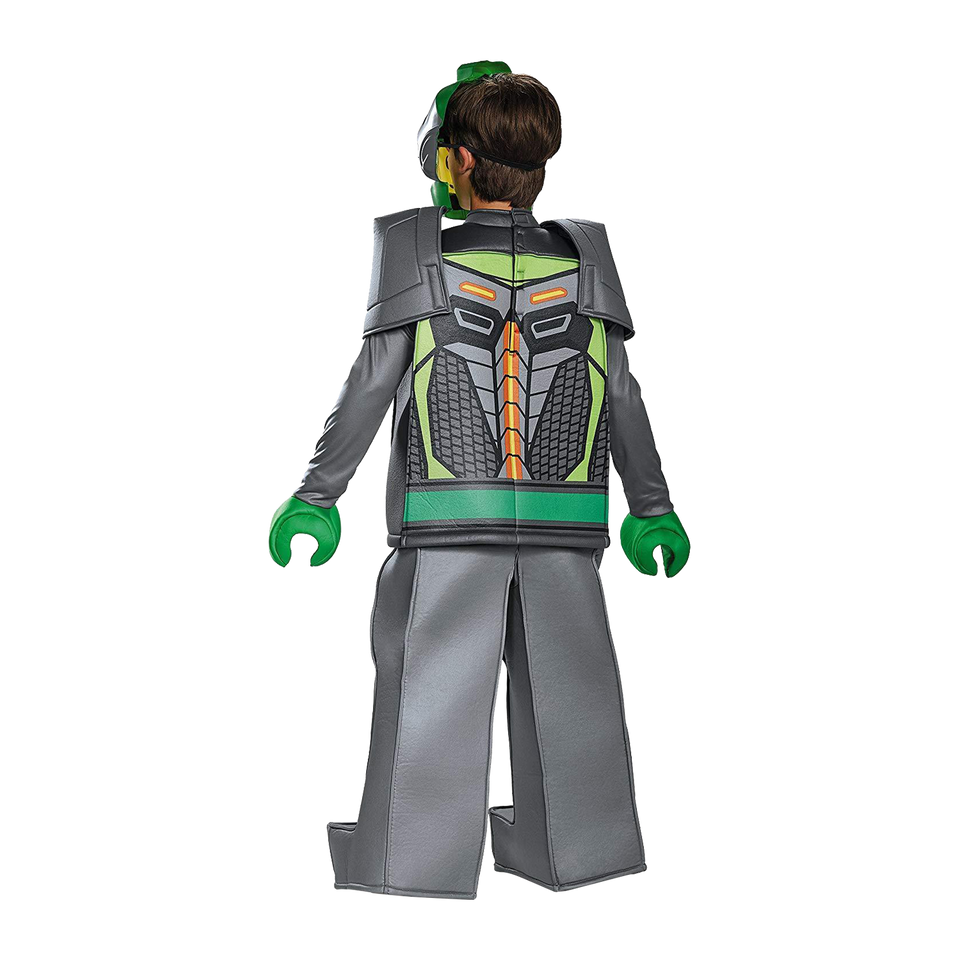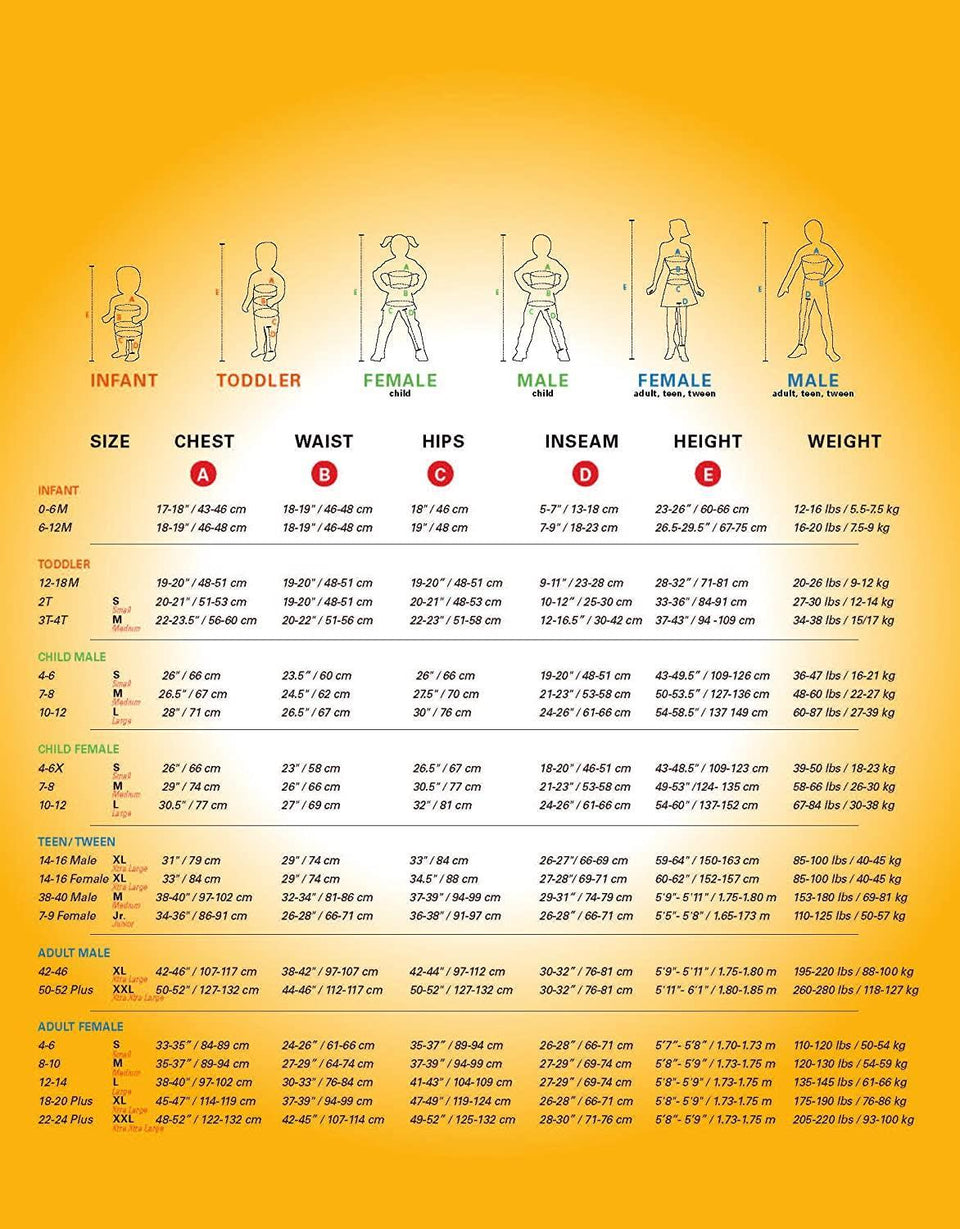 Lego Nexo Knights Aaron Prestige Deluxe Boys Costume - Small (4/6)
SK-007ET7-001
by Disguise
Description:

In a futuristic world, a group of inexperienced knights battle a jerky jester for control of a lost bunch of crazy magic books. 
Transform into your favorite LEGO character with this amazing Aaron costume. This detailed disguise is perfect for any brave warrior and is just what you need to defend your kingdom. Invite your friends to join you on your adventure and together you can defeat any enemy.
To get a look any more realistic than this Prestige Nexo Knights Aaron Boys Costume, he'd have to build it himself out of LEGO bricks! But it'd be hard to move if for sure. - Shirt - Pair of Shoulder Pieces - Pants - Mask - Pair of Gloves


Features:
Product Includes Constructed top with removable shoulder armor, pants, hands, and 1/2 mask.
Nexo Knights (Lego).
Officially Licensed Product.
Printed Nexo Knight details all-over.
Specifications:

Brand: Disguise
Model: Lego Nexo Knights Aaron Prestige Deluxe
MPN: 15196L
Size: S
UPC: 039897151977