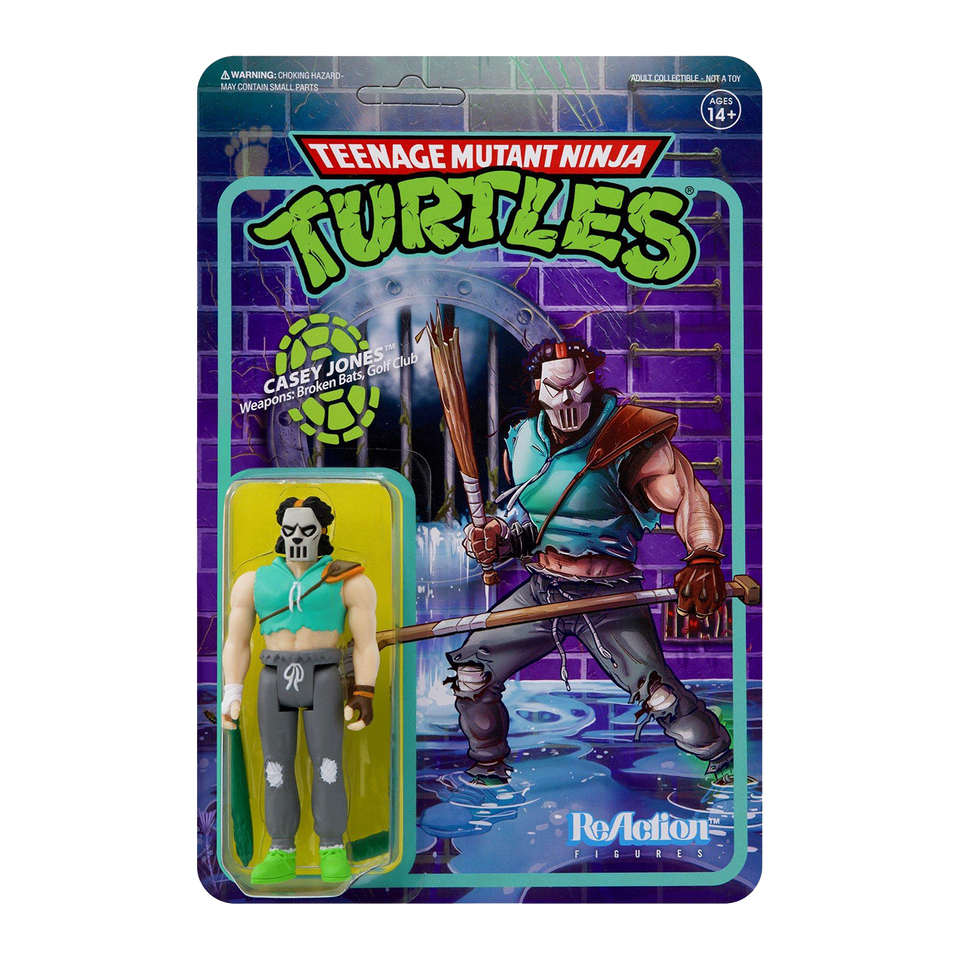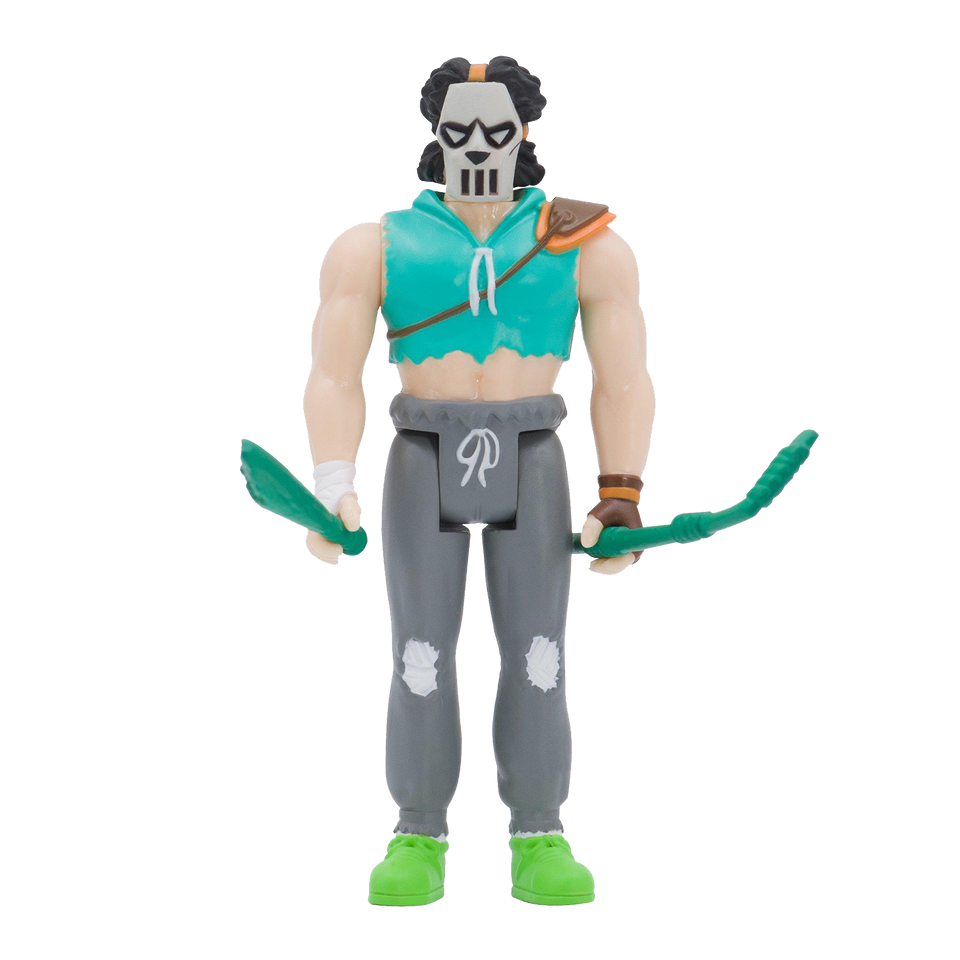 Teenage Mutant Ninja Turtles Casey Jones TMNT Vigilante Figure
SK-007FYX-001
by Super7
Description:

If crime-fighting were a sport, Casey Jones would be an All-Star! Based on the classic design, this 3.75" articulated Casey Jones figure is complete with baseball bat and hockey stick accessories. Even the Teenage Mutant Ninja Turtles need righteous buds in the fight against crime, so add the Casey Jones ReAction figure to your collection of TMNT and help them take down those scuzzbuckets once and for all!
ReAction figures celebrate the iconic 3¾ action figure of our childhood. The iconic size and sculpting style was simple while allowing our imagination to go all-in on our daily adventures. With ReAction Figures, we continue the classic size while making the figures we wished we had while growing up.


Features:
3.75 inches (9.52cm) tall.
Made of plastic.
5 Points of articulation.
From the Teenage Mutant Ninja Turtles animated series.
Wave 3.
Specifications:

Manufacturer: Super7
Model: Teenage Mutant Ninja Turtles Casey Jones
UPC: 840049807266