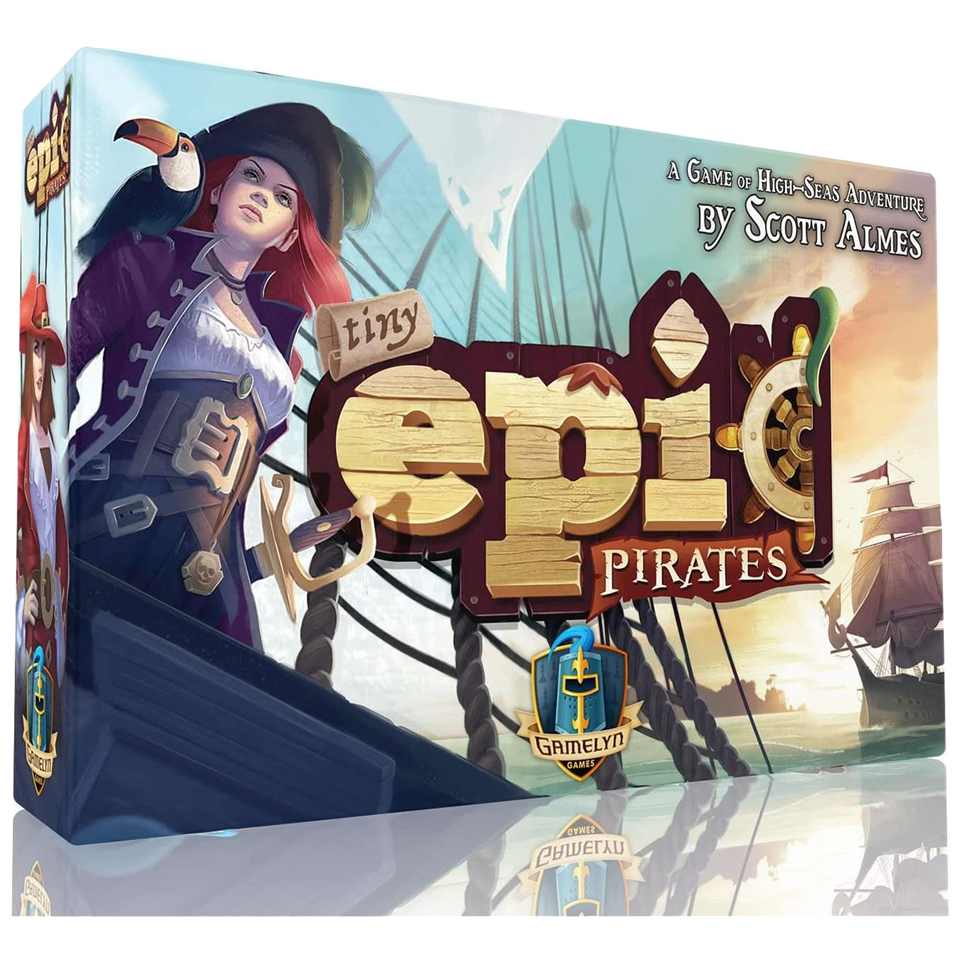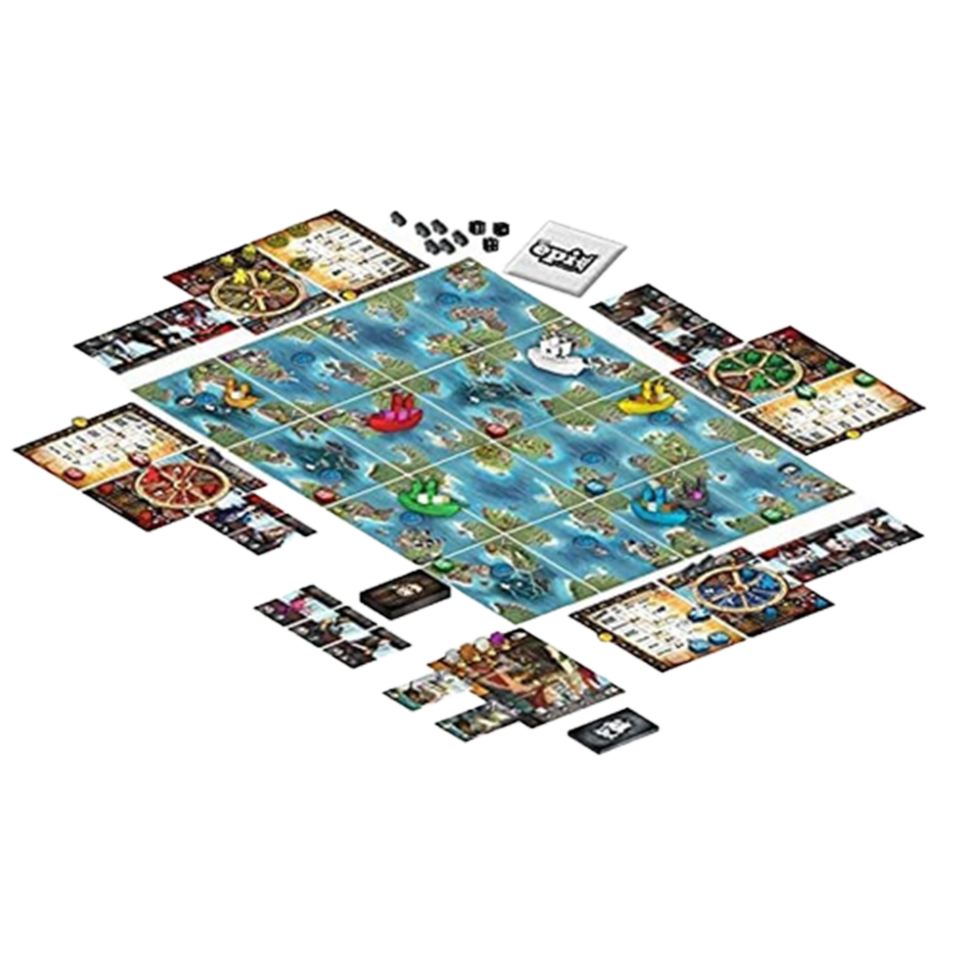 Tiny Epic Pirates High-Seas Adventure Mini Ship Strategy Card Game
SK-007G71-001
Description:

You helm a notorious pirate ship in the swashbuckling days of yore. Guide your ship and crew through the unforgiving seas in search of fame and fortune. Plunder settlements, trade booty on the black market, hire scurvy crew members, and avoid the ever-vigilant Royal Navy. Be the first pirate to bury three treasures, and you can declare yourself the most nefarious Dread Pirate of the Seven Seas!


Features:

Tiny Epic Pirates is a 45 minute, 1-4 player game of high-seas adventure, utilizing a variable rondel action system and action combo-ing!
In Tiny Epic Pirates, you take control of a Pirate ship with the goal of burying vast amounts of wealth on secret island hideaways.

Crew Up adds a new crew member to your growing Pirate Ship. Crew increases your ship's combat advantage and unlocks new abilities for each spoke of your ship's action wheel, making that action more powerful every time you take it!
Search the high-seas for treasures left behind by the unfortunate souls that preceded you. Salvage old ship parts for temporary aid or get lucky and find something worth selling.


Specifications:

Manufacturer: Gamelyn Games
Model: Tiny Epic Pirates High-Seas Adventure
MPN: GMLYNTINYEPIC
UPC: 657768713583
EAN: 0657768713583